Providing Help To Students In Meeting Educational Goals: Since founded in 1976, the Astoria High School Scholarships, Inc. has provided scholarships to over 2,000 graduates – that's scholarships totaling more than $3.5 million.
Our Story
The mission of Astoria High School Scholarships, Inc. is dedicated to helping Astoria High graduates continue their education. Astoria High School Scholarships, Inc. (AHSSI) strives to provide financial assistance to any and all graduating Astoria High School students meeting scholarship application criteria and who graduate in good standing from the District. Astoria High School Scholarshisp, Inc. is a 501(c)3 nonprofit charitable corporation, making your charitable gifts tax deductible.
The current board of AHSSI consists of 15 members, 11 of which are Alumni of Astoria High School. These dedicated volunteers function collectively to ensure that the mission of AHSSI is achieved and AHS alumni are supported. Through their volunteerism, they are able to allocate over 98% of all donated and accrued funds directly to scholarship recipients. Through your gift and support, you can add your part to this legacy of looking back and paying it forward. You can change students' lives for good. We invite you to join us.
Our History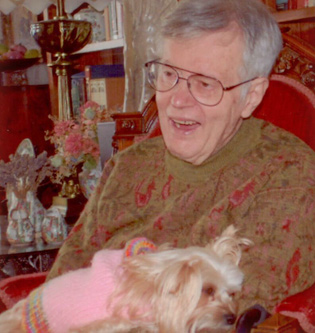 Michael W. Foster ('58), native Astorian and teacher, founded Astoria High School Scholarships, Inc. in 1976 to give Astoria High graduates assistance for continued education. Beginning with a modest car wash driven by a strong desire to assist Astoria High School graduates in pursuing post-secondary education, Mr. Foster, along with a large number of teachers, alumni, and volunteers, have set Astoria High School Scholarships, Inc. on its path.
The first scholarships were awarded in the spring of 1977, two awards of $250 each. Over the course of the past 40 years, AHSSI has awarded over $3.5 million in scholarships monies to over 2000 Astoria High School graduates. During the past 5 years, AHSSI has awarded over $200,000 in scholarships to 60 – 90 seniors in each graduating class. Funds managed by AHSSI have grown from humble beginnings to over 70 separate accounts totaling more than $9.2 million in assets. Most of the accounts are family memorial accounts, honoring Astoria alumni and community members; others are supported by graduating classes, while local businesses and community organizations have also established accounts through AHSSI.
Astoria, Oregon is a community of legacy and tradition. The city itself (1811) boasts the status of being the oldest United States' city west of the Rocky Mountains. The Astoria School District (1854) is one of the oldest educational entities in the state and Astoria High School Scholarships, Inc. (1976) is the first non-profit corporation scholarship program in Oregon providing financial assistance to worthy high school graduates. We invite you to join us in contributing to Astoria High School's legacy.
Board of Directors